Charles Feng being Listed on 2020 LEGALBAND Top Ranked Lawyers in the Areas of Intellectual Property: Litigation and Intellectual Property: Non-Litigation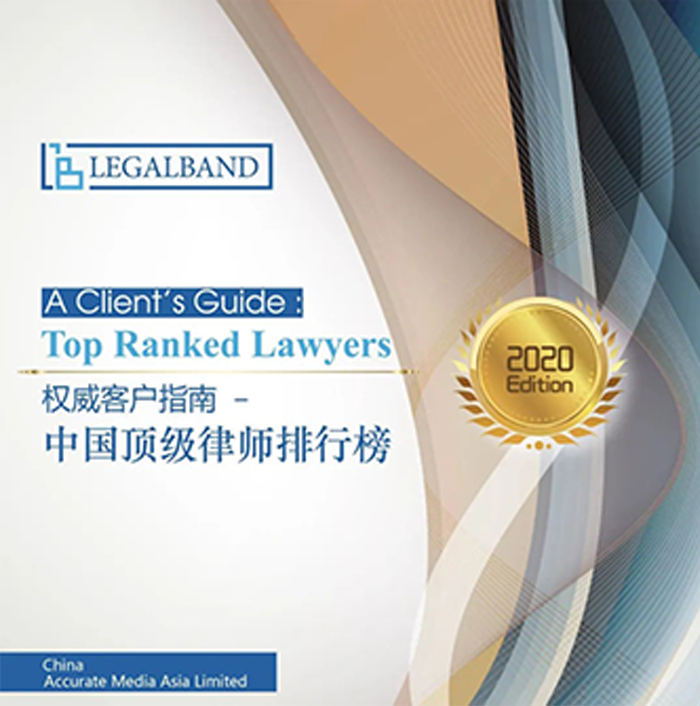 Recently, the famous legal ranking institution LEGALBAND has released the List of 2020 LEGALBAND Top Ranked Lawyers in China. Charles Feng from East & Concord Partners was selected both in the areas of Intellectual Property: Litigation and Intellectual Property: Non-Litigation with his professionalism, remarkable performance, and sound reputation among clients.
Feng is a consulting expert of the Case Guidance Base of the Supreme People's Court of China, an Executive Member of the Copyright Society of China, and a Standing Committee Member of China Intellectual Property Law Society. He has handled both contentious and non-contentious matters in relation to intellectual property. During his legal practices for 20 years, Feng has represented numerous foreign clients from US, EU and Japan at various levels of courts as well as enforcement agencies in China. Feng is particularly experienced in addressing clients' commercial needs in the areas of IP litigation and arbitration, including patent, copyright, trademark, and domain names, unfair competition, trade secrets. In addition to his work in the courtrooms, he has been involved in IP transactional work, including the drafting, negotiation and enforcement of IP assignment or licensing agreements.
LEGALBAND is a Hong Kong based international legal ranking institution, which ranks practitioners in terms of the depth of their professional knowledge, market influence, client satisfaction and other aspects through surveys and comprehensive assessment and, thus, is highly authoritative in international legal society.