On June 24, 2020, LEGALBAND, a professional legal rating agency, released its list of "Client Choice: Top 15 IP Versatile Practitioners" in 2020. With his abundant legal practice experience and sound reputation among clients, Charles Feng from East & Concord Partners was on the list.
LEGALBAND is an international legal rating agency with perfect rating system and rich experience in brand operation. It has a strong local research team in China.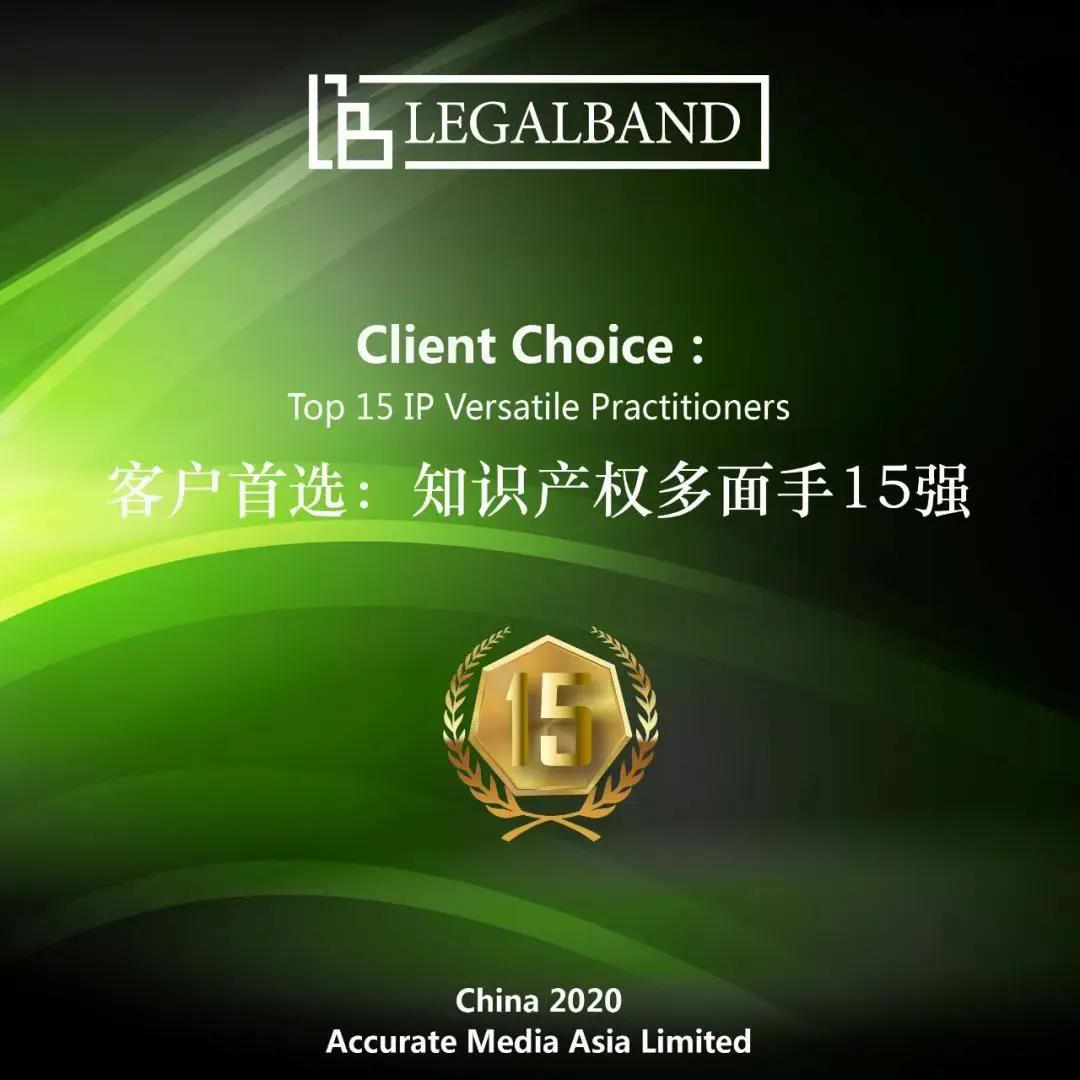 Over the past ten years, Charles Feng has represented a large number of cases regarding intellectual property litigation in Chinese courts for international and domestic well-known enterprises, including cases in the aspects of the verification and infringement of patent and trademark rights, well-known trademark cognizance, software copyright infringement, trade secrets infringement, anti-unfair competition and anti-trust. Among these cases, many of them were regarded as groundbreaking milestones. In addition, apart from litigation, Mr. Feng also provides legal services in the field of non-litigation of intellectual property rights, including drafting, negotiating and executing intellectual property transfers and licensing agreements, as well as providing patent and trademark management services for multinational and domestic well-known enterprises.
Over a decade of legal practice, Mr. Feng has accumulated rich experience and received favorable comments from clients. For example, a client said that "We could communicate with Mr. Feng in a barrier-free manner in projects and he was truly helpful to many of our projects." Due to his amazing performance, in 2020, he was selected in the rankings of "Trademark Litigation and Protection" and "Trademark Confirmation and Strategy" by World Trademark Review; he was listed on 2020 LEGALBAND Top Ranked Lawyers in the Areas of Intellectual Property: Litigation and Intellectual Property: Non-Litigation, as well as Network Security and Data.
Furthermore, Charles Feng is a consulting expert in the case guidance base of the Supreme People's Court, an executive member of the Copyright Society of China, a director of China Institute of Intellectual Property Law, the Vice Chairman of China Geographical Indications Industry Association, a Committee Member of the INTA Internet Specialized Commission, and an IP Expert in European Chamber. He has published a large number of professional papers in the field of intellectual property in Chinese, Japanese and English, and made unremitting efforts to promote the vigorous development of the intellectual property industry.