Charles Feng Recognized as 2018 China Top 10 Lawyers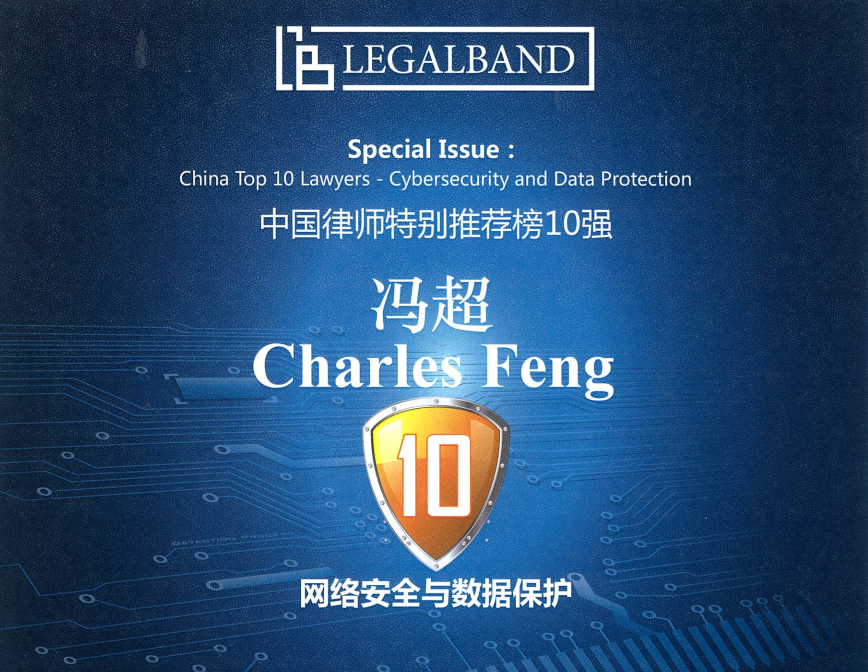 In an era that information technology develops so rapidly and deeply, Cyber security and date protection issue is attracting more and more attention from the whole society as well as the legal service industry. After more than a month's thorough research and evaluation, the LegalBand, a well-known and influential rating agency in legal society, released its annual ranking list of 2018 China Top 10 lawyers in Cyber security and date protection area on October 18, 2018. Charles Feng, partner from East and Concord Partners, was recognized as one of the top 10 lawyers in this area.
Me. Feng graduated from China Foreign Affairs University and Duke University. As a specialist with extensive experience in cyber security and date protection, he could be able to provide professional and comprehensive legal service for foreign clients in both English and Japanese. Mr. Feng was especially good at providing accurate and effective legal service according to actual market and business circumstances, basing on his extremely familiar with relevant laws and regulations and thorough understanding thereof. Mr. Feng has been highly recommended as "excellent lawyers in cyber security and data protection" by multiple international corporations due to his deep legal research and comprehensive advice during task processing. In addition, Mr. Feng was also recognized as Top 15 IP Lawyers (2015), Recommended IP Litigator (2016), Top Tradeamrk Litigation Lawyer (2017) and Annual Leading Individual of China (2018) by Asia Law & Business (ALB) and LegalBand.