Charles Feng Invited to Attend the "China Automobile Industry Intellectual Property Development Forum" and Keynote Speech
On December 27, 2016, the 2016 China Auto Industry Intellectual Property Development Forum, jointly hosted by the Society of Automotive Engineers of China (China-SAE) and the Automotive Engineering Research Institute Co., Ltd. (CAERI), was held successfully in Beijing. More than 200 attendees, including senior officials such as Limin Chang, Division Chief of China Ministry of Industry & Information Technology, Junjian Hu, Division Chief of State Intellectual Property Office, and Lijin Zhao, Ministry of China-SAE, as well as legal counsels and technical researchers from well-known automotive companies such as FOTON and CAERI, attended the Forum.
Charles Feng, partner of East & Concord Partners, was the only attorney invited to lecture at the Forum. Feng's lecture, focusing on the topic "Civil Remedies in Intellectual Property Infringements", delivered a very detailed introduction regarding the criteria for preliminary injunctions and damages for intellectual property infringements based on seminal cases such as Voice of China. Feng's lecture received full attention and unanimous high praise from the attendees. The other speakers included Lijin Zhao, Chaohui Niu, Secretary General of China Audio-Video Industry Alliance (AVSA) and Zhou, Zhou, Manager of CAERI.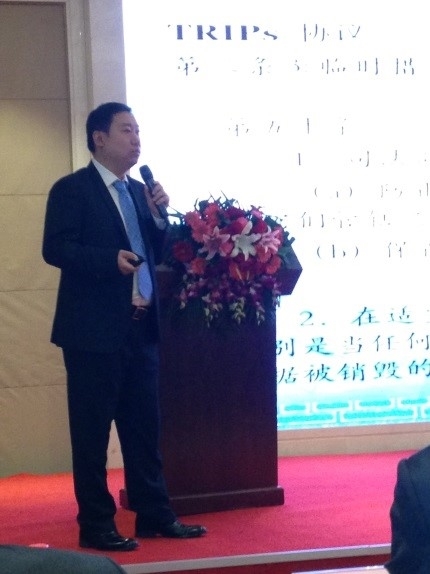 After the lecture, Feng had an in-depth discussion with the attending senior officials and other speakers. There was also a Q&A session at the end of the Forum which gave other attendees an opportunity to conduct further discussions regarding intellectual property protection with Feng.