Charles Feng Invited to Attend the Sino US Entertainment Law Summit and Keynote Speech
On November 2, 2016, a one-day "2016 U.S.-China Entertainment Law Conference", co-organized by the United States Patent and Trademark Office (USPTO), Loyola Marymount University and Loyola Law School, was held successfully in Los Angeles. More than 100 attendees, including Mark Cohen, Senior Counsel of USPTO, Shira Perlmutter, Chief Policy Officer and Director for International Affairs of USPTO, Chun-Tian Liu, a well-known jurist and also the dean of Renmin University Intellectual Property Academy, Ping Zhang, a well-known jurist and professor of Peking University Law School, Man-Fang Wu, the dean of Beijing Film Academy Management School, Robert Merges, a well-known jurist and professor of California Berkeley University Law School, Sheri Jeffery, partner of Hogan Lovells LLP and other officials, scholars and experts as well as commercial practitioners from Dream Works, Columbia Broadcasting System (CBS), Huayi Brothers and Tencent attended the Conference.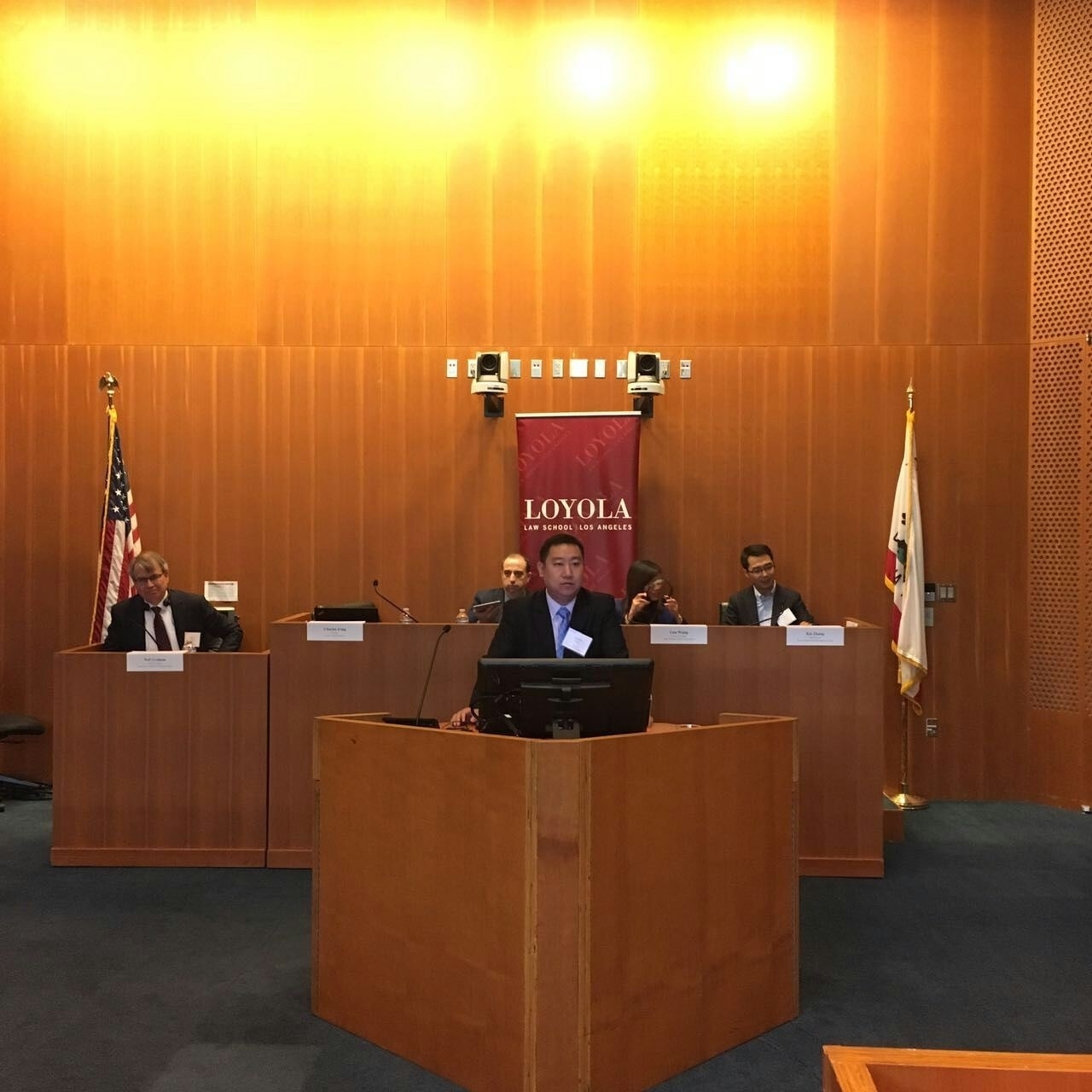 The Conference included 4 panels: Panel 1 "Year-in-Review: Motion Picture Industry Landscape", Panel 2 "Commercialization of Content", Panel 3 "IP Issues in the US-China Entertainment Industry" and Panel 4 "Opportunities and Challenges in US-China Collaboration". Charles Feng, a partner of East & Concord Partners who was invited to give a lecture for Panel 2, spoke on the topic "New Development of Preliminary Injunctions in Chinese Entertainment/IP Law". In his lecture, Feng gave a general introduction of preliminary injunctions regarding Entertainment/IP Law in China, including the specific legal system and source of laws. Feng then expounded on the criteria for preliminary injunctions in China through the perspectives of likelihood of prevailing on the merits, irreparable harms, evaluation of harms and public interests, based on seminal cases such as Talpa v. Media Plus, also known as China Voice case. Feng also delivered a positive forecast on the future of preliminary injunctions regarding entertainment/IP law in China.
The moderator for Panel 2 was Neil Graham, an advisor to USPTO. The other speakers on this Panel included Robert Merges, the author of Patent Law and Policy: Cases and Materials, Lisa Wang, General Counsel of Huayi Brothers Media Group, Xin Zhang, Legal Director of Tecent Interactive Entertainment Group and Eric Priest, Professor of Oregon University Law School. Chun-Tian Liu delivered the closing remarks for the Conference.