Charles Feng Invited to Hold Lectures on Intellectual Property Rights for International Students of Beijing Foreign Studies University
On July 21, 2017, Charles Feng, partner of East & Concord Partners, was invited to lecture in English at Beijing Foreign Studies University Law School on the topic of Copyright Litigation in China to its foreign students and visiting scholars.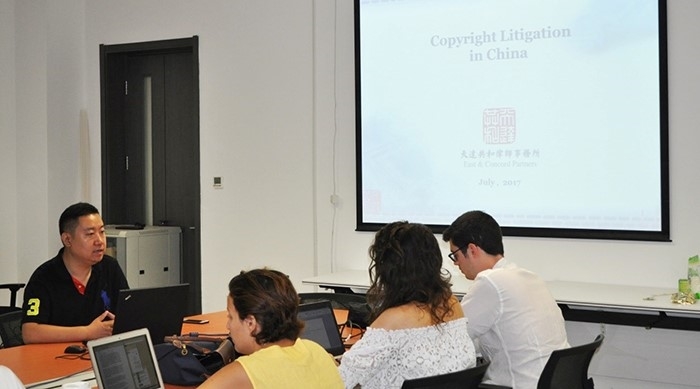 Charles delivered a brief and high level introduction of intellectual property protection system, especially the copyright protection system, in China from the perspective of civil protection, administrative protection and criminal protection, comparing in detail the initiation process, length of time needed, cost and deterrent effect. After that, Charles illustrated the copyright protection system in China by focusing on the judicial system, sources of law, litigation proceedings, evidence collection and exchange, preliminary injunction, infringement defense and the effect of copyright registration. Charles also discussed the right conflicts issue in copyright protection through several seminal cases.
Professional and informative, the lecture drew high interest from the attendees and questions about overall strategy for copyright protection, initiation of civil litigation for copyright infringement, methods for evidence collection, evidence exchange and discovery, judicial independence, litigation settlement, mediation and jurisdiction. At the end of the lecture, Charles also reviewed and summed up the main contents of the lecture through case study.