East & Concord Partners Credited in Beijing Judicial Administration System
On September 29, Beijing Judicial Administration System Commendation Meeting, Oath-taking Rally at the Decisive Stage of Security Protection of the 19th CPC National Congress was held. The meeting commended 125 advanced collectives and 80 advanced individuals in the judicial administration system in Beijing during 2015 and 2017, of which 26 were law firms recommended from over 2,000 law firms. East & Concord Partners was among the 26.

At the meeting, Vice Minister Xuanguo Xiong recognized the achievements in capital administration and the building of the judicial administration team, set explicit requirements and sincere hope on the administration work in the capital in the new situation. Before the commendation and oath-taking meeting, Vice Minister Xuanguo Xiong, Secretary Yankun Zhang among other leaders met the advanced collectives and individuals that were commended at the meeting.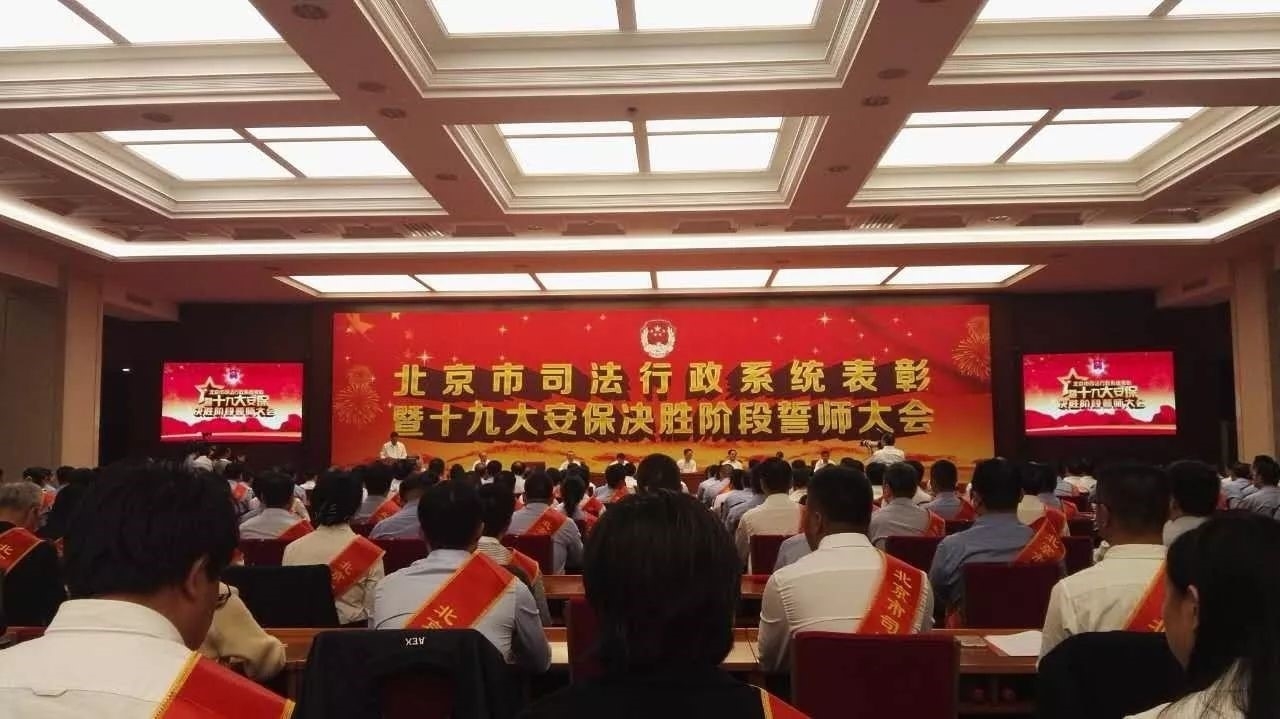 East & Concord, in addition to being recognized several times by internationally known legal media such as Chambers and Partners, British magazine The Lawyer, Legal 500, International Financial Law Review and Thomson Reuters Asian Legal Business, has been cited by the Ministry of Justice of the People's Republic of China, Beijing Municipal Bureau of Justice, lawyers associations and arbitration agencies for several consecutive years. East & Concord being commended this time as an advanced collective in the capital judicial administration system once again demonstrates its outstanding legal services. East & Concord will continue to practice the concept that "Success is rooted in assisting others to achieve" and serve society with excellent, efficient and professional legal services.