In order to push forward the healthy development of the PPP cause in China, the National Development and Reform Commission of China launched work to establish a PPP expert bank on August 25, 2016. 343 experts were chosen after they signed up for the selection, were screened and examined and evaluated, and the National Development and Reform Commission PPP expert bank was formally established. Yi Yao, partner of East & Concord Partners in such practice areas as infrastructure construction and energy was selected into the bank as a legal expert.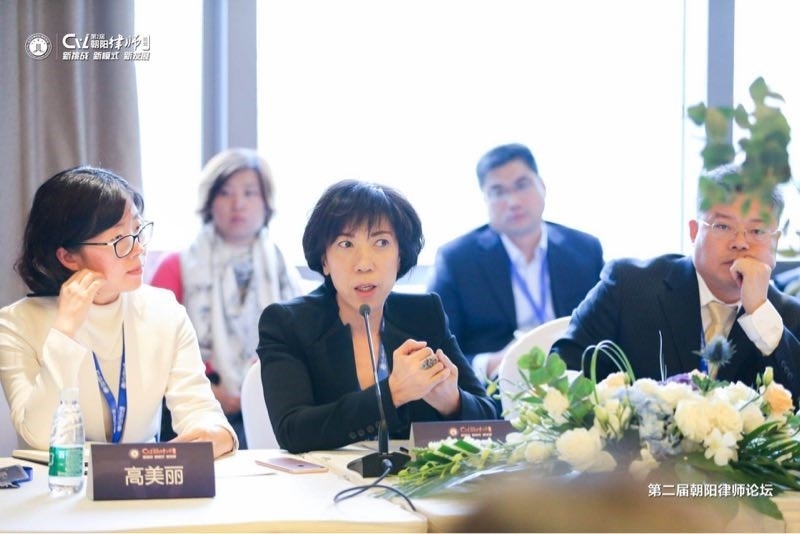 Yi Yao has long been focusing on and promoting municipal infrastructure and public utilities projects in the PPP. In 2016, Yi Yao was selected one of the legal experts of National Development and Reform Commission PPP Legislation Group, and was presented the title of "Gold Medalist Lawyer on PPP Projects." She is also a visiting professor of the School of Law, Wuhan University.
The East & Concord Infrastructure Construction and Energy team led by Yi Yao has undertaken a number of domestic and overseas infrastructure and environment protection projects involving tap water supply, sewage treatment, highway and transit traffic, solid waste treatment of many enterprises including Beijing Capital Co., Ltd., Beijing Enterprises Water Group Limited, Tsinghua Holdings Human Settlements Environment Institute, China Railway Group Limited, Sound Environment Technology Development Co., Ltd., Traffic Control Technology, Beijing Waterworks Group, Tianjin Waterworks Group, Beijing Capital Highway Development Group Limited, Beijing Infrastructure Investment Co., Ltd. and China Environmental Investment Holdings. East & Concord has been presented "China Business Law Awards (Energy and Infrastructure) many times by China Business Law Journal and rated the best law firm in the practice area of "Infrastructure Construction and Energy" several times by Cambers Asia Pacific and Legal 500 Asia Pacific; and was selected by Chinabidding.com.cn as one of "China Top Ten Law Firms in PPP Projects 2015," and "First Choice Law Firm of China in Municipal Utilities PPP Projects 2015".
To date, East & Concord Partners Infrastructure Construction and Energy team has provided professional legal services for nearly a hundred PPP projects, including 12 pilot city projects of the sponge city construction project of the Ministry of Housing and Urban-Rural Development such as those in in Qianan, Hebei Province, Suining, Sichuan Province, Yuxi, Yunnan Province, and demonstrative projects of the Ministry of Finance such as the sewage treatment project in Anqing, sewage treatment project in Xianlin, Nanjing, and protection of Erhai Lake in Dali, Yunnan Province.