Partner Elected as Deputy Director-General of Hubei IP Society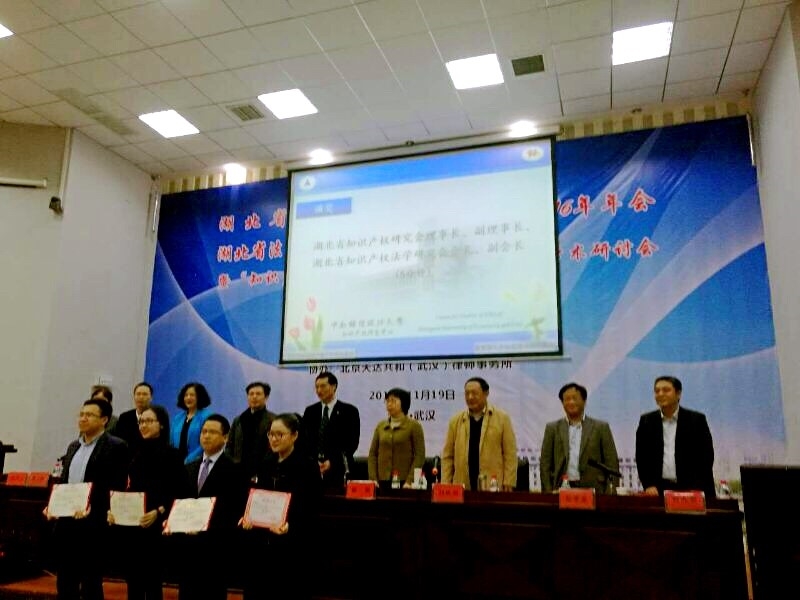 On November 19, 2016, Hubei Intellectual Property Society and Intellectual Property Law Research Institute under Hubei Law Society 2016 annual academic seminar was held in Wuhan. The meeting was undertaken by Zhongnan University of Economics and Law Research Center of Intellectual Property Right with the assistance of East & Concord Partners. The meeting attracted more than 200 experts, scholars and professionals in the IP area, including expert scholars from universities, administrative department officials, judges, lawyers and intellectual property right practitioners in enterprises and intermediaries. Discussions were carried out on the implementation of enterprise intellectual property right strategies, and hotspots and challenging issues in judicial practice involving IP.
The meeting also elected directors, executive directors and deputy director-general of Hubei Intellectual Property Society. Zhaojun Liu, director of East & Concord Wuhan Office, was elected its deputy director-general. In addition, "Forms of patent right abuse in the law of the United States and its judgment", paper written by Dr. Bin Yang from East & Concord won the second prize at the meeting. His speech "Forms, judgment and inspirations of patent right abuse in the US" given by Dr. Bin Yang was well received at the meeting.