Intellectual Property Specialists of British Embassy in China Visiting East & Concord Partners
Intellectual Property Specialists of British Embassy to China Mr. Conor Murray, Mr. Leo Zhuang and Ms. Emily Tan visited East & Concord Partners recently.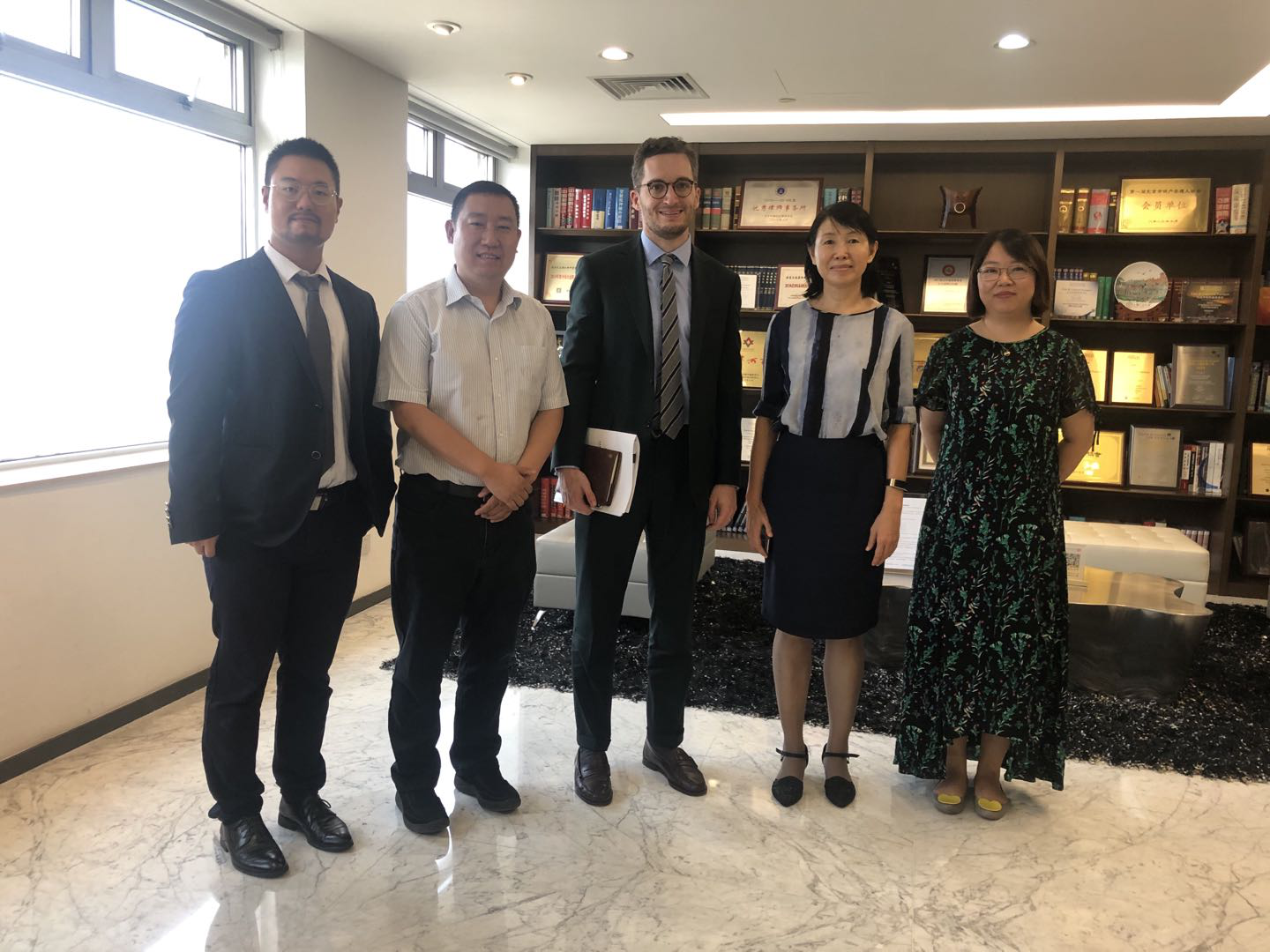 During the meeting, the attendees discussed on the new development of intellectual property protection in China. At first, partner Xiaodong Hu gave a comprehensive introduction to the development history of East & Concord Partners as well as her education and work experience in the UK. Ms. Hu specializes in commercial law, and has extensive practical experience in foreign direct investment, mergers and acquisitions, corporate financing, securities and capital markets, and infrastructure.
Subsequently, Charles Feng gave a detailed introduction to the major practices of intellectual property law at East & Concord Partners, including trademark, copyright and patent. In addition, Mr. Feng also introduced the general situation of judicial protection of intellectual property in China, the development of Chinese intellectual property judicial system, as well as the development and implementation of the intellectual property case guidance mechanism.
Furthermore, taking the cases he personally represented as examples, Mr. Feng introduced the main revised provisions of the Trademark Law, the Copyright Law and the Anti-Unfair Competition Law in 2019, and elaborated on the possible impact of the amendments to the Trademark Law in 2019 and the draft amendments to the Patent Law in 2020 on intellectual property protection.
Approaching to the end of the meeting, Mr. Feng and the specialists of the British Embassy in China had a heated discussion on hot issues in the field of intellectual property rights. His solid theoretical accumulations and detailed explanations were highly recognized by the specialists.